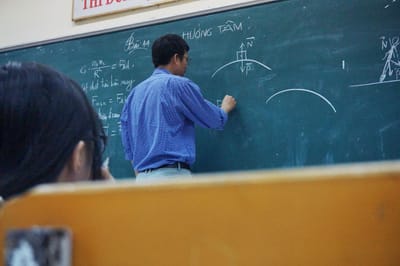 Job Posting
Centro Cultural Tikvah is a K-12 dual Spanish-English language immersion Christian school that is being launched August, 2021 in Mazatlan, Mexico. It will launch with one Primary year one class. The school will grow by adding a cohort of students each year until the school serves students in K1-12th grades. Class sizes will range from 15-20 with a goal of serving students from a blend of economic backgrounds. The curriculum will emphasize students developing deep personal relationships with Jesus Christ, oral and written fluency in both Spanish and English, and develop the knowledge and critical thinking skills necessary to pursue their own vision and God's purpose for their lives.
Job Description
The school is a new school and is seeking to hire oneTeacher position: for a primary program (grades 1-5). This individual will have primary responsibility for teaching the first class. A middle school and high school program will be added in future years.
This person will be expected to establish a culture of spiritual and educational discipleship, in a school where students and staff are committed to pursuing excellence as a means of shaping their futures and fulfilling God's purpose in their lives. This will require planning the development of curriculum that emphasizes instruction based in inquiry, integration of ideas, and application of learning.
This will include:
· Ensuring classroom experiences maximize instructional time
· Managing student behavior
· Integrating a Biblical worldview throughout all aspects of the program
· Developing a curriculum s cope and sequence and managing curriculum implementation
· Ensuring instruction reflects research based best practices based in inquiry, integration, and application of learning
· Developing strong relationships with students, fellow staff, parents, and the Board of Directors
· Maintaining the safety and security of students and the school
Required Qualifications
· Personal faith in Jesus Christ
· Bachelor's Degree and Teacher Certification
· Bilingual and biliterate in Spanish and English
Preferred Qualifications & Experience
· Master's Degree in Educational Leadership
· Experience working in bilingual education
· Experience in a Latin American school environment
Required Skills
· Knowledge of research based instructional strategies and bilingual education
· Able to communicate effectively both orally and in written form in Spanish and English
· Facilitate and promote collaborative decision making
· Able to coach and give meaningful instructional feedback
Compensation
The compensation will include a salary, health insurance, and retirement package competitive in Mazatlan.